Date
Oct 07 2020
Expired!
A Self Made Millionaires Guide To Your Business Thriving After Lock Down – with James Sinclair
The First Virtual Online Masterclass Sessions – 7th October 2020
James Sinclair is the entrepreneurial CEO of the Partyman Group; home of 7 much-loved family-based brands which welcome one million customers through the doors of their attractions every year.
James started out as 'Jimbo The Partyman' at just 15, becoming famous for providing magic shows and kids entertainment across Essex. Within a few short years he'd upscaled from his first employee (his lovely grandad who had to drive him to his gigs as he was too young for a licence) to having a small team of his mates providing 'the partyman experience' and by the time he was 18 he was turning over £1,000,000 in annual sales and investing into property.
The Partyman group now operates a 70 Acre Farm Park Attraction, the UK's largest chain of family entertainment softplay centres with 9 sites across the south of the UK, 3 Laser Combat Arenas, 1 Waterpark, B2B Manufacturing brand Teddy Tastic which has produced over a million teddies in the last 12 months.
Some Highlights:
Winner of the national 'Entrepreneur Of The Year' Award
Featured on ITV
Highly sought-after keynote speaker
Generated over £100,000,000 in sales
Employs 450+ staff
Respected Business Scale Up Expert
£12,000,000 in annual revenues
Author of 3 business books
Creator of 400+ business growth vlogs
Multi award-winning Entrepreneur
At heart, James is an entertainer who's passionate about using his two decades of scale-up experience to help business owners excel. Through speaking at business conferences around the country, his expert seminars, his 3 x business books, 400 + vlogs, weekly podcast he's on a mission to help business owners change from surviving to thriving.
His highly-valued expertise and insights are all based on the experience, learnings, mistakes and successes that have led to his current businesses employing 450 people, turning over £12 million annually.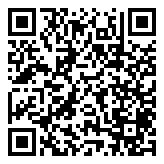 Local Time
Timezone:

America/New_York

Date:

Oct 07 2020

Time:

8:00 am - 10:00 am