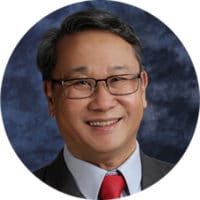 YP Lai
Business Growth Specialist, Keynote Speaker, Worldwide Trainer, Goals Expert, Certified Dream Coach
Biography
Coaching Business Leaders in Thailand and Philippines on how to implement systems that scales up their business, on developing high level business & leadership skills, and developing influence in local business communities. As a result, they have more time for themselves & loved ones, and become Wealthier, Healthier and Happier.
As the BNI Global Master Trainer, extensively conducts training at international level, supporting other BNI National Directors & Executive Directors to effectively implement the BNI System in their regions.
Keynote speaker at multiple BNI Global Conventions and other BNI National & Regional Conferences, having the ability to inspire BNI Leaders and Members to do more to achieve more.
"Go to" person for BNI National Directors & BNI Executive Directors for BNI material & resources, and fondly referred to as the "BNI Knowledge Vault" and the "BNI Global Wikipedia".