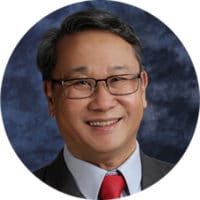 YP Lai
Business Growth Specialist, Keynote Speaker, Worldwide Trainer, Goals Expert, Certified Dream Coach
Biography
As an Author, Global Trainer, International Keynote Speaker, and Certified Dream Coach, YP has helped more than ten thousand business owners worldwide to become wealthier, healthier, happier and have more time with their families.
YP has more than 30 years of experience in the business and corporate world and is the founder of the "7 Masteries Work Less Earn More System", helping busy entrepreneurs work 20 hours less, and becoming 10 times wealthier. He is also currently the BNI National Director for Thailand and the Philippines
YP's key to success is turning complex ideas into simple, easy to follow processes. His audience can immediately implement what they learn in a simple and systematic way.
Achieving personal excellence and helping people realize their fullest potential is the fuel for YP's limitless energy. Always warm, friendly, caring, and approachable, YP Lai is a Coach and Mentor for many to achieve their Ultimate Dream Life.