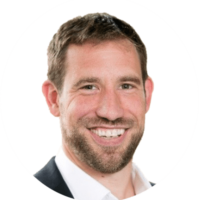 Charlie Lawson
Charlie Lawson is a very Unnatural Networker. Most experts talk about networking as though it is easy to talk to strangers. Charlie helps other Unnatural Networkers gain confidence by putting networking across from the point of view of someone who'd rather avoid it completely.
His first book, The Unnatural Networker, was released in 2014, and has helped countless business owners learn how to network effectively. His second book, The Unnatural Promoter, was released in 2021, and focuses on helping people that don't like to blow their own trumpet to be brilliant at self-promotion.
Biography
Charlie is a renowned and highly regarded keynote speaker and the national director of BNI, the international business networking organisation. In his spare time, he'll mostly be found swimming / biking / running in triathlons, while keeping his fingers crossed that Spurs finish above Arsenal in the league.